Books about France : The French Collection
by Marie Houzelle, English, 312 pages, ISBN-13:978-1940333014 paperback: $14.99
Tita is seven, and she wonders what wrong with her. She has perfect parents. She puts on plays with her friends, spies on adults, challenges her teacher, and even manages to read forbidden books. She should be happy. But she dreams of a world without meals, and keeps worrying about her mother's whereabouts, spoiling her own life for no reason at all. Tita wants to be good - but how?
As her small town vibrates to age-old Latin rituals on the verge of slipping away, Tita finds refuge - and a liberation- in books.

Download TITA Advance Information Sheet 31Aug 2014

PRAISE FOR TITA

"Like opening the door to a secret garden, TITA transports the reader straight into life in a small town in the south of France during the 1950s, as seen through the eyes of a precocious seven-year-old heroine not soon to be forgotten. Houzelle's prose is unfailingly deft and refreshing. This book is a delight!" - Anne Korkeakivi, author of An Unexpected Guest
"Marie Houzelle is a master of the first-person narrative. In Tita she has created a strange, utterly original child whose deadpan certainties are a beguiling invitation to readers of all ages. Like Louise Fitzhugh's classic Harriet the Spy, the story is powered by a precocious and independent loner whose observations and reports are both charming and moving. Tita is a remarkable debut."- Katharine Weber, author of Triangle and True Confections
"The best book I read this year. Witty, wry, and clever, Tita's young voice captivated me from the first page. Tita poignantly portrays small-town life as well as the end of the Catholic church's grip on France, revealing cracks in society that a decade later become the riots of 1968. A rare novel written in English that gives a real taste of French culture. I cannot recommend it enough!" - Janet Skeslien Charles, author of Moonlight in Odessa
Tita has a charm so unique and powerful, it pulls you in effortlessly, like following a tree lined path on a summery day. The language is utterly original and quietly moving and very very funny and it makes you want to follow Tita onward past the last pages and into the years beyond. I loved it.- Nicola Keegan, author of Swimming
Marie Houzelle opens a charmed magic casement on a French childhood.- Sheila Kohler,author of Dreaming for Freud
Like Roald Dahl's Matilda, Tita, a precocious seven-year-old, finds refuge in books from an often baffling world. Guided by Marie Houzelle's sharp eye and confident hand, we experience humour, astonishment and delight as we discover life in 1950s provincial France from the viewpoint of a singular child. A triumph of a first novel.– Yuriko Tamaki, columnist, the Yomiuri Shimbun.
Seven-year-old Tita.. can tell you the correct rule for whether to put an "e" on tout in every grammatical situation, but she does not recognize the tensions and estrangements that haunt her parents' marriage…She's got just enough self-understanding to recognize that her teacher objects to her insolence, but not enough worldliness to realize that the last place for a questioner of authority is a nunnery.
We're laughing, but we're also intrigued by this child whose understanding can be razor sharp or dense as a thicket. Where will this odd combination take her?… There's nothing simplistic about this novel. Tita is not an exercise in blind nostalgia for a lost past. It is a rich and warm, yet open-eyed portrait of a place and time just beyond our current reach. It's a book worth savoring.– Judith Starkston – New York Journal of Books
In Houzelle's first novel, Tita is a seven-year-old girl growing up in the south of France in the 1950s whose life seems to be defined by obstacles: the many foods that disgust her, the school that fails to challenge her, and parents who struggle to understand her. Tita is precocious and clever, but in some ways painfully inept. She is thoughtful but frail—obsessed with rules and rituals, and determined to understand the nuances. Through Houzelle's sharp, straightforward prose (which captures Tita's perspective), the story of how Tita grows takes center stage. She learns the alternatives to those things that have held her back or held her down. She challenges social strictures that she feels are meaningless. She battles her mother to get what she wants, and when sometimes that turns out to be the wrong decision, she acknowledges it. At the novel's end, Tita is still a little girl, but her brilliance, potential, and unusual way of looking at the world will have won readers over. – Publishers Weekly
About the author: Marie Houzelle grew up in the south of France. Her work has appeared in Narrative Magazine, Pharos, Orbis, Serre-Feuilles, Van Gogh's Ear, the chapbook No Sex Last Noon, and in Best Paris Stories. "Hortense on Tuesday Night" was chosen by Narrative Magazine as one of the five top stories of 2011.
CATEGORIES: France – literary fiction – coming of age – travel – YA – Catholic - 1950s
by Jeannine Alter, Jim Archibald, Lisa Burkitt, Mary Byrne, Jane M. Handel, Marie Houzelle, Bob Levy, Julia Mary Lichtblau, Jo Nguyen, Nafkote Tamirat
ISBN: 9780982369852 Suggested Retail Price : $9.99
For some, Paris is home, for others, merely a dream. For Gaston, it is a bench, the anchor of his life. For Sue, a romantic city filled with scandalous, dark-eyed men, for Frank an all-consuming fire, for Mme Santinelli a ghost she'd hoped to forget.
By turns humorous, bittersweet, historical or surreal, each of these carefully selected stories invites us to explore a different facet of Paris.
Exciting new voices from the winners of the 2011 Paris Short Story Contest - Paris Writers News
SELECTED BY DISTINGUISHED JUDGES
I chose "The Way You Looked at Me" for its graceful writing and general subject - our differing points of view - and for its powers of observation, and astute cross-cultural detail. (JUDGE DIANE JOHNSON, author of Le Divorce)
"Hortense on Tuesday Nights" had a sparse, mysterious quality which engaged me. The point of view was culturally ambiguous - and distinctly Un-American - which I found refreshing. (JUDGE ELIZABETH BARD, author of Lunch in Paris: a Love Story with Recipes)
I liked the story for its realism, its knowing voice, its discreet sense of humor, its successful reliance on dialogue, and its confidence in its own originality. (JUDGE CHARLES TRUEHEART, on "Our Pharmacy" by Nafkote Tamirat)
I chose "My Sunday with God" because, in addition to being well written and having a strong voice, it felt very fresh to me. (JUDGE ANNE KORKEAKIVI, author of An Unexpected Guest)
When reading this story, I was struck by the narrator's voice, which took me to other times and other places. I admired how the author shed light on the plight of immigrants who come to France and the harsh realities they encounter on the way. (JUDGE JANET SKESLIEN CHARLES, author of Moonlight in Odessa, on "Brazzaville – Belleville Express" by Jo Nguyen
This is a story whose characters emotionally hooked us and we wanted to keep reading. Set in an earlier era added intrigue and grounding while capturing the French primal relationship with food. (JUDGES CHARLES AND CLYDETTE DEGROOT, on "A Pinch of Tarragon" by Lisa Burkitt)
For more on the Authors, Editorial Committee and Judges, click here.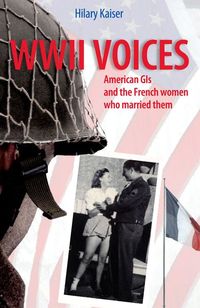 by Hilary Kaiser ISBN 978-0-9823698-3-8
These oral histories give voice to both American veterans who chose to reside in France after World War II and to French women who married GIs and subsequently emigrated to the United States. They bring to life the realities of World War II in France, North Africa, England, Belgium, Holland, Italy and Germany.
"We owe our World War II veterans a huge debt – a debt of honor …Hilary Kaiser had the wisdom to record their individual memories. Because of her, these veterans' stories will survive… Their courage and perseverance in the face of war will be an inspiration for us and our children…" -James S. Dickey, Brigadier General, U.S. Army (Retired)
"a welcome new perspective on the Franco-American relationship…" - Jeffrey H. Jackson, Associate Professor of History, Rhodes College, USA
"Hilary has real empathy for the people she interviews. She has provided us with a crop of memories that come vibrantly alive...." - Jean Heffer, EHESS, Paris, France
_____________
Hilary Kaiser, Ph.D, is American by birth and French by marriage. The daughter of a GI who fought in Japan during World War II, she is an oral historian and an Associate Professor Emerita of the University of Paris.
WWII Voices is available in ebook for Kindle, Ipad, Nook,
by Laurel Zuckerman ISBN: 978-0615252896
How hard can it be for an American to teach her mother tongue in France?
After losing her high tech job in Paris, Alice Wunderland dreams of a new, unemployment-proof career as English teacher and decides to dedicate a year to training for France's most prestigious competitive exam; After all, she reasons, how hard can it be for an educated American to pass a test in English?
She enrolls at the Sorbonne, but her Arizona English fails to impress. Even Shakespeare's English falls short. Only one English will do: Sorbonne English!
LE POINT – "Her tragi-comic story explains how France produces the worst English teachers in the world"

GOOD TEACHER MAGZINE – "Wickedly funny"

Laurel Zuckerman is the author of Sorbonne Confidential and Les Rêves Barbares du Professeur Collie. An HEC graduate and long-time resident of France,her essays and interviews have appeared in Hommes et Commerces, Cahiers Pédagogiques, The Paris Times, Le Point, Le Monde, Le Monde de l'Education, The Guardian, The Times, as well as on France 24, TF1, RFI, and the BBC. A former e-procurement systems specialist, Laurel edits Paris Writers News.

To listen to the World in Words Interview, click here. See press reaction.

- "Laurel Zuckerman has split the academic world with a book that relates her experience at the heart of the archaic French teacher-training system."




THE GUARDIAN – "[Zuckerman's] account of her experience in France's teacher training system has… sparked a furious debate over the country's uneasy approach to English."



LE MONDE DE l'EDUCATION - "The candidate imagines that being a native English speaker constitutes an advantage. She learns rather that it is a handicap. Her tribulations are the pretext for exploring with humour... why French students rank last in Europe for English."


LE NOUVEL OBSERVATEUR – "savoury and highly instructive"




LE POINT – "Her tragi-comic story explains how France produces the worst English teachers in the world"




L'EXPRESS - "Absurd, ill-adapted, discriminatory. And dramatically funny…The French university system seen through the half naïve, half incredulous eyes of an American. The reader laughs a lot and concludes that reform is urgent."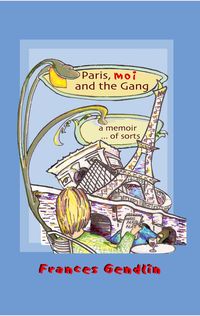 by Frances Gendlin, ISBN 978-0-9823698-0-7
Frances Gendlin brings to her books twenty years of leadership in American magazine and book publishing—as former editor Sierra Magazine and executive director of the Association of American University Presses. More recently, indulging her love of travel and adventure, she has written guidebooks to Rome, Paris and San Francisco for the Culture Shock! series. For the last decade, she has loved living the life of an American-Parisienne, and in her new fictional memoir, Paris Moi, and the Gang: she shows us both the serious and playful sides of the most charming capital city in the world.
REVIEWS
Paris, Moi and the Gang is part faux memoir, part travel guide, and part romance novel and is absolutely entertaining - BLOGGER NEWS NETWORK

Paris, Moi and The Gang: A Memoir… of Sorts
centers around a year author Frances Gendlin spent living in Paris while writing a travel guide about the city. The book is filled with lovable characters, amusing anecdotes and the author's genuine love for the City of Light. Gendlin's writing is witty, well-crafted and engaging, and her descriptions of the city and its history, her quirky and enchanting group of friends, and the joys, challenges and oddities of being an American in Paris make this memoir a warm and inviting read. You'll be as sorry to leave when it's over as you would be to leave Paris itself. -- ONTHEGO

Whether fiction or memoir, or a combination of both, Paris, Moi and the Gang offers an entertaining look at the lives of American expatriates in Paris - FORWARD
THE FRENCH COLLECTION: Summertime Publications Inc
Contact: handell@summertimepublications.com
Summertime Publications Inc
4115 East Palo Verde Drive
Phoenix AZ 85018
Tel: (480) 409-1554
http://www.summertimepublications.com/
___
Science Fiction - Alien Invasion - New Worlds - Space Opera
The Eden Paradox Series by Barry Kirwan
The Eden Paradox by Barry Kirwan (Book One)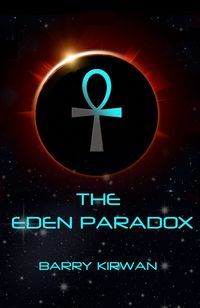 A murder… a new planet mankind desperately needs… a thousand-year old conspiracy… What really awaits us on Eden?
In a world beset by political turmoil, environmental collapse, and a predatory new religion, a recently discovered planet, Eden, is our last hope. But two missions have already failed to return. Blake and his crew lead the final attempt to bring back good news. Meanwhile back on Earth, Eden Mission analyst Micah Sanderson dodges assassins, and tries to work out who he can trust, as he struggles in a race against time to unravel the Eden Paradox.
Praise for The Eden Paradox
"The reader is pulled into an all too real future, with memorable men and women leading the way. An excellent story, leaves the reader craving more". Lydia Manx, Piker Press
"Characters whose inner lives inform their decisions". - SF author Gary Gibson.
"A good story, well told." - SF agent John Jarrold
"Move over Michael Crichton! Couldn't put it down!" - Joan Devine, Head of Safety Culture, FAA

A world-renowned expert on Human Reliability Assessment, Air Traffic and Nuclear Safety, author Barry Kirwan applies his scientific knowledge about how human catastrophes occur to write thrilling science fiction. The Eden Paradox is the first volume in the Eden Saga. Eden's Trial and Eden's Revenge coming soon.
Paperback now available to order from all major booksellers
Amazon.com - Amazon.co.uk - Amazon.fr - Barnes & Noble - Waterstones - Blackwell's
ask your local bookseller (distribution by Gardners, Ingram, Bertrams and other major distributors)
Pages : 432
Eden's Trial, the acclaimed sci-fi thriller by Barry Kirwan is now available in the USA, UK, France, Italy, Germany, India and other countries worldwide.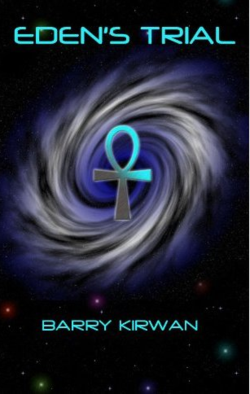 Eden's Trial: book two in The Eden Saga
FIRST CONTACT DID NOT GO WELL. Survivors are fleeing Earth, into a hostile galaxy where alien intelligence and weaponry rule. Can a deserted planet offer refuge? Or will the genetically engineered Alicians finish the job started on Eden. While Blake fends off attacks, Micah seeks allies, but his plan backfires, and humanity finds itself on trial for its very right to exist.

This stunning sequel to The Eden Paradox launches us into alien political intrigue and intergalactic war of survival.

Lydia Manx, Piker Press: It's hard to put down Mr. Kirwan's book, but at the same time you don't want to race ahead but savor the complexities of personalities and the well crafted story line. There are new worlds and new enemies entwined with the main characters nearly as closely as their lovers. I can't wait for the next journey...
See five star reviews on Amazon...
A Captivating Continuation of the Eden Series, April 21, 2012
This review is from: Eden's Trial (The Eden Trilogy) (Kindle Edition)
Eden's Trial is an exciting ride into an expanded universe, the foundation of which is established in The Eden Paradox. Kirwan strikes a great balance of keeping the story riveting while also delving deeper into character development. Eden's Trial would work well as a standalone read but like any trilogy it work's better to start at the beginning, so I strongly suggest reading The Eden Paradox first. I really enjoyed both books. The only problem with finishing Trial is Now I have to wait for the final book to find out what happens!
Galaxy-bending sci fi, April 30, 2012
This review is from: Eden's Trial (The Eden Trilogy) (Kindle Edition)
When humanity's survivors escape earth's devastation, it's out of the frying pan and into the solar flare... What I love about the second part of this trilogy is that whereas The Eden Paradox focuses on Earth and a quest to 'nearby' Eden, in this book the scale explodes to include - in a way that Iain Banks also does very well - multifareous alien races and civilisations with ancient scores to settle, making humanity appear very small and frail indeed. Favourite moment: an ancient, and supposedly dormant, enemy starfleet bursting through the skin of the galaxy to unleash hell... But who are they looking for, and why? We won't find out until the last part of the trilogy, dammit.
A Captivating Continuation of the Eden Series, April 21, 2012
This review is from: Eden's Trial (The Eden Trilogy) (Kindle Edition)
Eden's Trial is an exciting ride into an expanded universe, the foundation of which is established in The Eden Paradox. Kirwan strikes a great balance of keeping the story riveting while also delving deeper into character development. Eden's Trial would work well as a standalone read but like any trilogy it work's better to start at the beginning, so I strongly suggest reading The Eden Paradox first. I really enjoyed both books. The only problem with finishing Trial is Now I have to wait for the final book to find out what happens!
Paradise Re-Lost
, February 21, 2012
This review is from: Eden's Trial (The Eden Trilogy) (Kindle Edition)
Barry Kirwan convincingly depicts the new world mankind finds after destroying Earth (a bit too plausibly for comfort). Humans being what they are, and other creatures being not much better,Eden proves as problematic as the world left behind. It's nice to get re-acquainted with the characters from Book One, who have developed consistently, but always interestingly. It's hard to decide which is Kirwan's greatest strength, developing these futuristic but somehow familiair individuals, or creating planetscapes with vivid, painstaking detail. Either way, I look forward to the last book of the trilogy!
Amazon Kindle Digital List Price: $8.99
EDEN'S REVENGE
After eighteen years, the quarantine that has protected humanity's survivors on the planet Esperia is about to end. Mankind won't stand a chance without external help. Yet in the middle of a galactic war, who is concerned about one small planet when worlds fall every day? Eden's Revenge is the heart-stopping third episode in the Eden Saga. From the bestselling author of The Eden Paradox and Eden's Trial.
"Awe-inspiring aliens are swept up in an epic narrative." Sophia McDougall, best-selling SF author of Savage City
"Brilliant plotting, sizzling action, the tension and pull of the story keep it steamrollering along." Gideon Roberton, screenwriter and author.
"...an outstanding finale. Seriously, the best one of the three, I read the last half straight through--couldn't put it down." Jacob Millican, reviewer, USA.
EDEN'S REVENGE is available on Amazon Kindle ebook worldwide.
Categories: Science Fiction, Space Opera, World Fantasies, Mystery and Adventure, Hugo Award