* now available for pre-order from AMAZON - BARNES & NOBLE - INDIEBOUND *

Summertime Publications
BOOKCLUB NEWS
Contact: handell@summertimepublications.com
Site: http://www.summertimepublications.com/
June 1, 2016, Nashville, Tenn.  FOR IMMEDIATE RELEASE
Readers Guide for Nile Reddick's acclaimed southern novel now available
Discussion questions for Niles Reddick's DRIFTING TOO FAR FROM  THE SHORE are now available for bookgroups, bookclubs, teachers and other interested readers  
Book Groups, Book Clubs and Readers who like to gather around a good book are invited to discover and discuss Charlotte "Muddy" Rewis, the heroine of the acclaimed southern novel, DRIFTING TOO FAR FROM THE SHORE.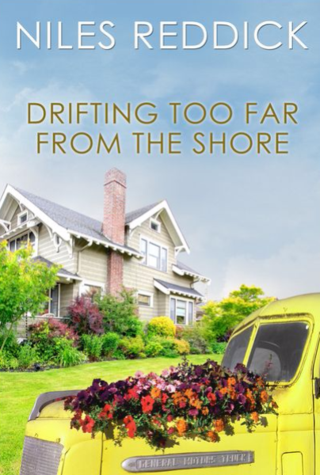 Discussion Questions for Niles Reddick's DRIFTING TOO FAR FROM THE SHORE
What does the title DRIFTING TOO FAR FROM THE SHORE mean to you?
What kind of person is Muddy? Does she remind you of anyone you know? How would you desribe her sense of humor? What would you think of her if you met her face to face, seeing her only from the outside?
Is Muddy too old to embark on new friendships?
How does Muddy enjoy life? Who are the people she cares about and why?
Is DRIFTING TOO FAR FROM THE SHORE a southern novel? Why or why not?
Critics have praised Muddy's wryly humorous voice as authentic and completely convincing. Does it disturb you as a reader to know that she was written by a man?
Do Muddy's opinions shock you? Why or why not?
Did you laugh when reading DRIFTING? What scenes struck you as funny and why?
How do the tragedies of the past affect Muddy? How did she affect them? Why is she thinking so much about them?
Does Muddy have power? If she does, what is its source and what does she do with it?
Is Muddy heroic? What is a hero?
* * *
DRIFTING TOO FAR FROM THE SHORE by Niles Reddick (ISBN978-1940333090) will be released in English worldwide in September 2016.
For more news and information Follow Summertime on Twitter @summertimeP or on Facebook /SummertimePublications or on our Website http://www.summertimepublications.com/
DRIFTING TOO FAR FROM THE SHORE can be preordered at your favorite local bookstore or online from Amazon, Barnes and Noble and other fine booksellers.
VOLUME DISCOUNTS are available for bookclubs, discussion groups, educators and other professionals. Please contact Lea Handell at handell@summertimepublications.com