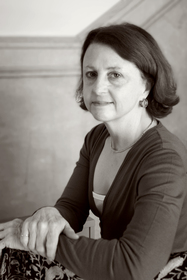 After his father dies, an American travels to Paris to reclaim a magnificent family apartment, stolen after the Vel' d'Hiv round-up of Jews in 1942. What he learns changes his view of his father, himself, and his marriage.

Désolée, Monsieur by Julia Mary LIchtblau,was awarded the Editorial Committee Prize, International Paris Short Story Contest 2011. It is included in Best Paris Stories anthology and has recently been issued as an Amazon Kindle Single.
Why this story?  "When I was living in Paris in the 1990s, I got a call from a genealogist from a cabinet généalogique seeking the heirs of someone named Régina Lichtblau, a name I'd never heard...Eventually, he revealed that... the inheritance in question was a number of apartments on the quai Henri IV... My father and uncle decided not to get embroiled in a court case, but this incident gave me a real pang, a sense of heritage lost....it gave a concreteness to the losses –of property, status, place, belonging, and of course, people--that my family had experienced in Vienna before I was born..."  - Julia Mary Lichtchlau, in an interview with Mary Duncan on writing Désolée, Monsieur.
A former journalist for Dow Jones and BusinessWeek in New York and Paris Julia's writing has appeared in numerous literary reviews including  Ploughshares blog,  Narrative,  The Common Online,  Pindelbox, and  Tertulia. She has an MFA in fiction from Bennington College and  is currently working on a short-story collection, Foreign Service, and a novel, Sweet Melissa.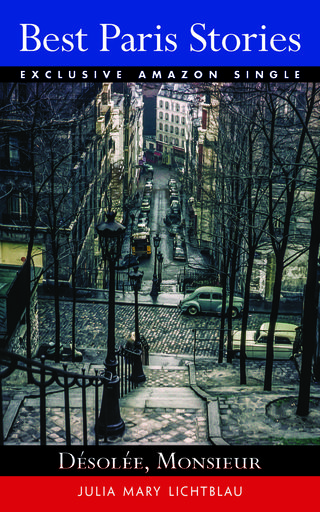 Désolée, Monsieur is now available in paperback (Best Paris Stories) or on Kindle as a short story single.
For more on Vel' d'Hiv, visit the exhibition at the Mairie de Paris June 26 to October 27, 2012 C'étaient des enfants,   , http://agenda.paris.fr/evenement/1316/Hotel-de-Ville/C-etaient-des-enfants Du 26 Juin au 27 Octobre 2012. Ouvert tous les jours sauf dimanche et jours fériés de 10h à 19h. Dernier accès à 18h30.  Hôtel de Ville  29 rue de Rivoli 75004 PARIS or see the film La Rafle