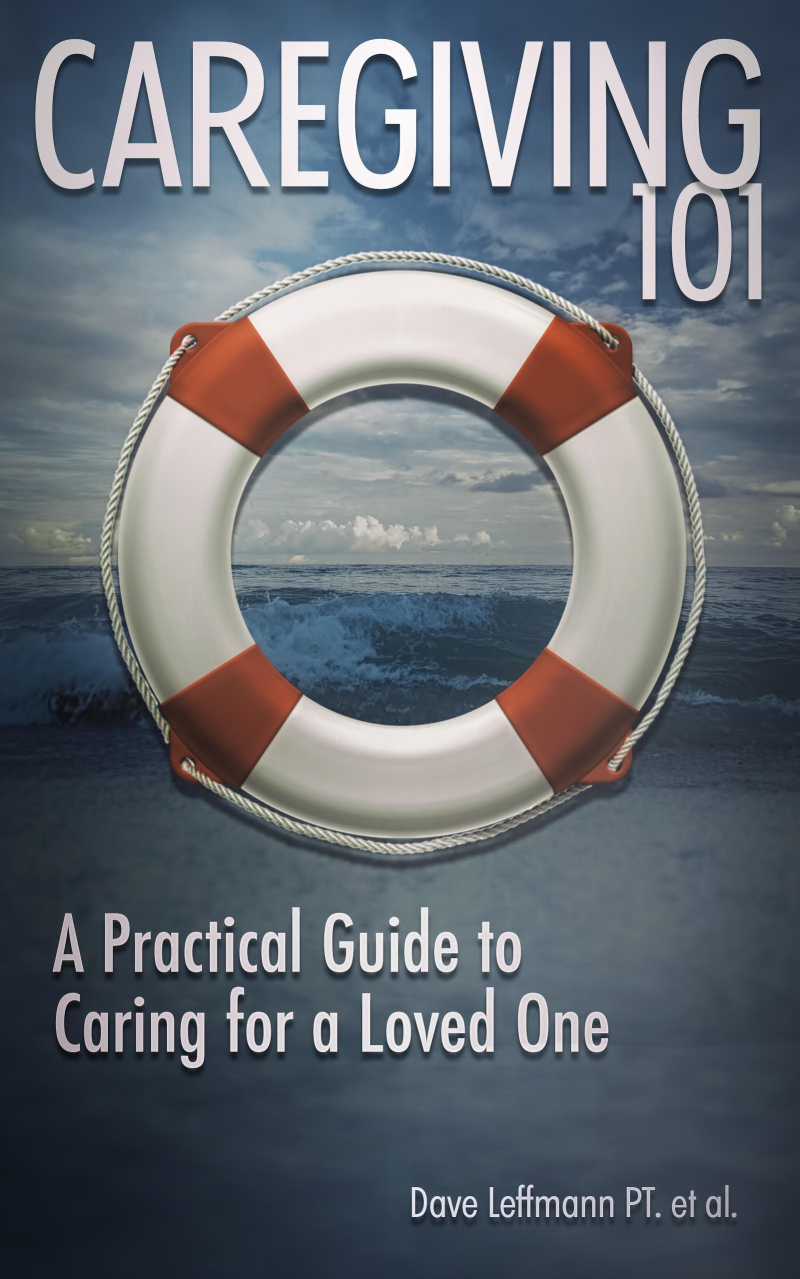 Summertime is delighted to share a preview of the cover for Caregiving 101: a Practical Guide to Caring for a Loved One, by Dave Leffmann PT, with numerous expert contributors.
Caregiving 101 will be released September 29 as an ebook, with links to explanatory videos and useful resources. A portion of the proceeds will go to MyLifeline.org.  ISBN: 978-1-940333-14-4, now available for pre-order.
Praise for Caregiving 101: A Practical Guide to Caring for a Loved One
"David Leffmann has a knack for giving comprehensive advice and information, in a succinct manner, that the reader can use immediately." – Dr. Robert G Winningham Ph.D.,Professor of Gerontology and Psychology and Author of Train Your Brain and Cranium Crunches Workbook
"The writing is beautiful…very visual and moving. I love the use of mountaineering knowledge as the metaphor for living through caregiving. And it certainly provides very fine resources as it covers all the levels of care and caregiving. I really think that videos will also make this book on caregiving unique." – Sheila Warnock,Author of Share the Care and the ShareTheCaregiving at Sharethecare.org
"The information is in depth and pertinent to, pretty much, all aspects of care giving… I really liked the short videos, especially with Karen in them." – Julia Hearsche, RN, Flagstaff Medical Center
 "Dave's writing will make you  laugh and cry and say "right on!" as he teaches you about being a caregiver. He cuts through the chase and says it like it is even during the more embarrassing moments of caregiving situations. As a professional, Dave knows his stuff. He writes at both a personal and professional level for all of us to understand. He includes wonderful weblinks of resources, as well as his own YouTube Caregiver 101 how-to videos. I highly recommend this book for all caregivers/partners of loved ones at any stage of the caregiving experience and will recommend it to all the caregivers I work with in my social work practice." – Alicia Sloan, MPH, MSW, LICSW, Seattle,
Caregiving 101: a Practical Guide to Caring for a Loved is written for the caregiver, under stress, and pressed for time. The scope is broad, from building a team, and healthy habits for caregivers, to nursing skills, managing symptoms, end of life, and legal/financial issues. As an e-book, the writings contain links to more information, videos, even music, and don't necessarily need to be read in order. You can go straight to what you need now. The aim is to help you and your loved one to stay as healthy and to live as fully, even in the most difficult times, and especially toward the end of life.
The author, Dave Leffmann, is a professional physical therapist. 
 Available from Amazon.